Neo Appliances
;
Overview
Neo International (P) Ltd. is dedicated to offering affordable, high-quality water treatment and purification products to benefit the masses. With years of experience in the market, Neo has expanded its offerings to include solar water heaters and kitchen appliances, making it one of the fastest-growing brands in its product domain. Neo`s commitment to quality and affordability has earned it a nationwide reputation for excellence, with a sales and service network that reaches all corners of the country.
What We Did
UI/UX Design
Design & Deveopment
Web Development
Content Strategy
Platform
NextJs
Material UI
NodeJs
Sanity
Our Goal
The main purpose of visiting a restaurant was to eat sometime back - but now we go there for the ambience, the vibes and the hospitality it provides. Likewise, the old website of Kala's Kuisine was doing good for someone who wanted to just purchase the product.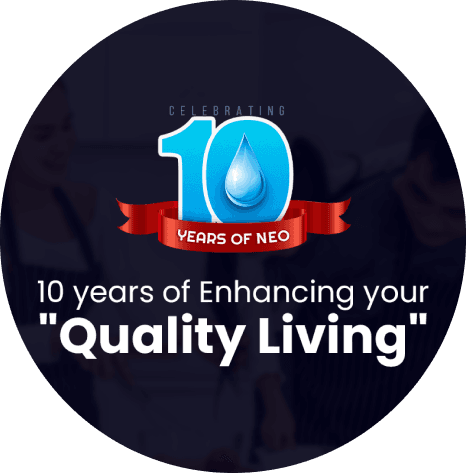 Our Challenges
One of the major challenges we faced in redesigning the website was to incorporate the minimalistic concept while providing maximum information. Additionally, we had to ensure that the product was showcased effectively and that it sparked the interests of customers. Another challenge we encountered was to provide a viable end for the client to add their data. Under these circumstances, we had to follow a structured approach to redesign the website, while keeping these challenges in mind.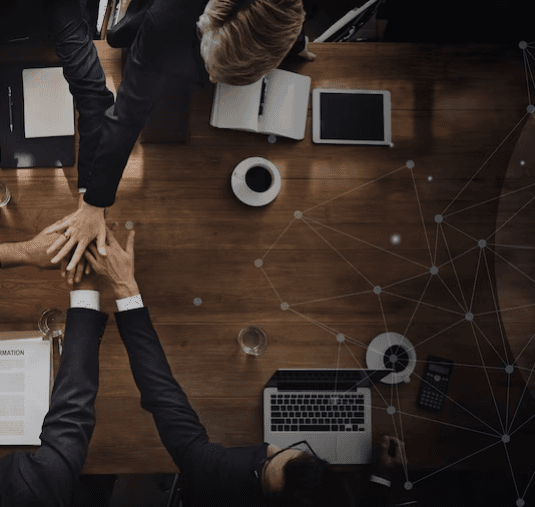 Our Focus on Enhancement
Our Solution
The objective was to redesign the website for Neo Appliances was to provide a user-friendly and minimalistic platform that effectively showcased their products in an understandable manner. Considering the business requirements and branding perspectives, we incorporated the client`s needs into the website with technologies that can handle the needs of the client and customers.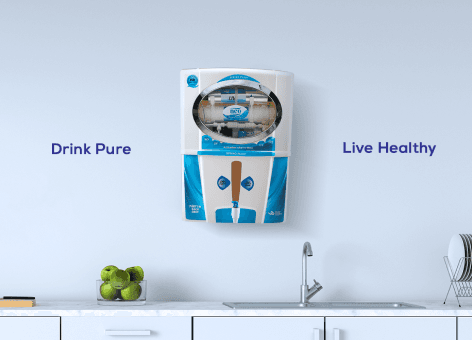 WEBSITE REVAMPED
We took on the challenge of revamping our client`s cluttered and confusing website. Users were struggling to find the information they needed, so we set out to create a more user-friendly experience. Our solution was to design a simple and inviting landing page that would serve as a gateway to the client`s main products. We carefully categorized their offerings, making it easier for customers to navigate and find what they were looking for.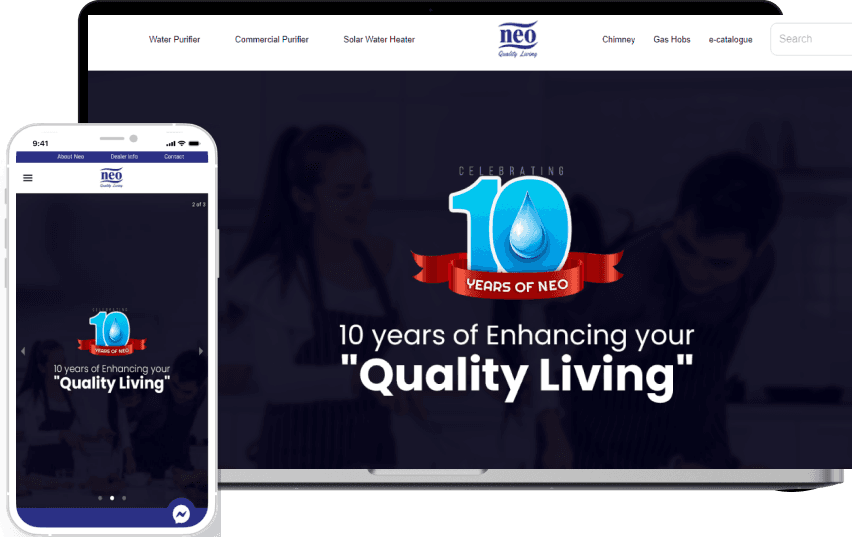 Dealer's Information & Map Integration
While functionality was paramount, we also paid attention to the visual aspects, making the website visually appealing and engaging for visitors.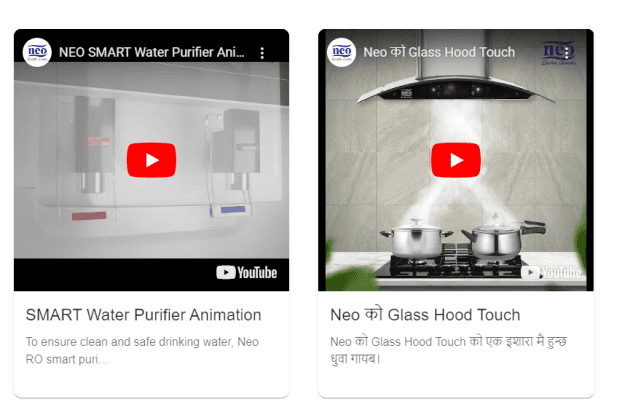 Products Videos
We incorporated their promotional YouTube videos into the landing page. By integrating these videos directly on the page, we aimed to enhance user engagement and provide a dynamic visual experience for visitors.
ATTACHING E-CATALOGUE
By integrating the client's products and services into e-catalogue with their website, Neo appliance made it easy for their potential customers to browse their products as they would in a handbook. The e-catalogue enabled the company to track user behavior, helped the retention of the customers, ease of product overview and improvement in customer engagement.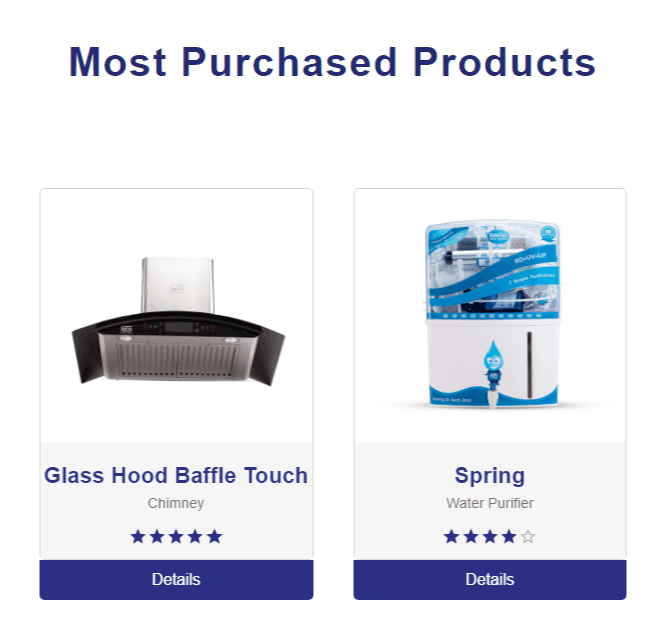 The Outcome
Neo Appliances newly updated website has made it easy for users to find the information they need in a convenient way. The addition of a Dealers Section on the website has greatly increased the number of new dealers signing up from all over Nepal. The Contact Section has also seen a significant growth as it has become much easier for people to get in touch with Neo Appliances. The website`s Homepage clearly showcases Neo`s entire range of products, which has generated a positive response from customers. Additionally, effective SEO techniques have attracted organic traffic to the website.
Testimonials
The Neo Appliances project was an exciting endeavor for our team because we utilized new technology to bring it to life. Implementing the latest methods was challenging yet stimulating, and our team worked diligently to meet the client`s core requirements while adding extra enhancements. The outcome was a user-friendly and visually appealing website that satisfied both the client and its users.
Happy with the work of Hawk A.I has put forth in making my brands essence alive along with a fully functionable ecommerce site.
Mr. Roshan Budathoki , Kalas Kuisine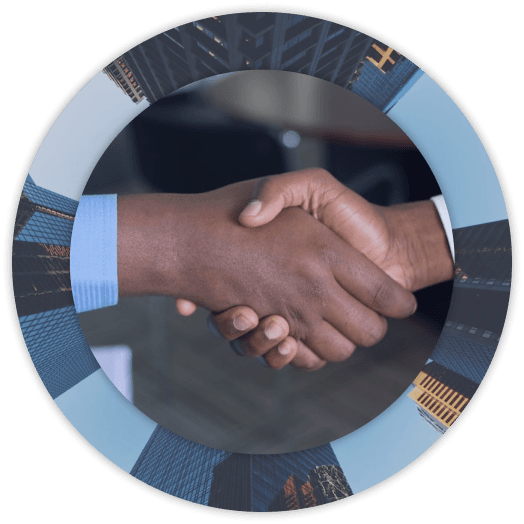 Want To Create Something Memorable?
We partner with brands like yours to create websites your customers will remember, vastly improve your key metrics, and display your brand with pride.